28/09/16 16:29
I lived in Greenland for a year or so when I was 10 years old. My sister Hedda, only 18 months younger, and I often quarrelled but we were necessary friends when it came to adventurous and potentially dangerous expeditions. While the other kids would join us in everyday recklessness like jumping from iceberg to iceberg in the harbour, nobody else seemed to want to ski into the wilderness in -40˚ weather. In the summers, we walked together along the massive water pipeline leading from the small town of Gothab (now Nuuk) into the heather and blueberry covered mountains carrying only a bag of licorice all-sorts.
When I first saw the alpine from the Skywalk trail - site of
Coast Mountain Trail Series
newest race: Whistler Alpine Meadows - I saw those Greenlandic landscapes.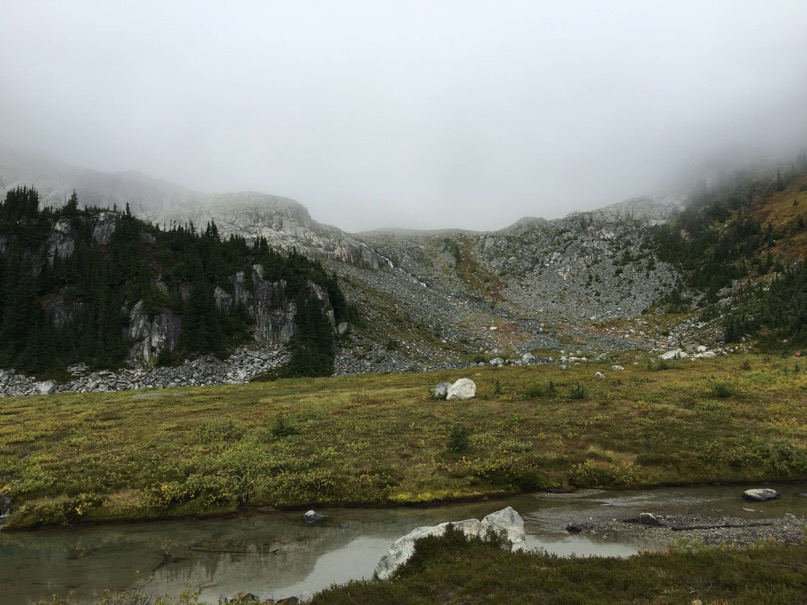 I re-conned the trail the week before the race and sent the
photos
to my mother who wrote back that the beauty was so intense that it brought tears to her eyes. I guess my whole family has a taste for rugged, unpredictable landscapes.
There was more that made this (relatively short but very steep) race special. Britta, my former Phd student, and Michael, one of my current Phd students were doing the race with me. Well Michael was signed up for the super challenging 54 km with 11,000 feet of climbing. Britta and I only signed up for 5100 feet of elevation. But we were all in it together.
Michael's race started at 630 am (1/2 hour before the 26 km). We got up extra early to see him off.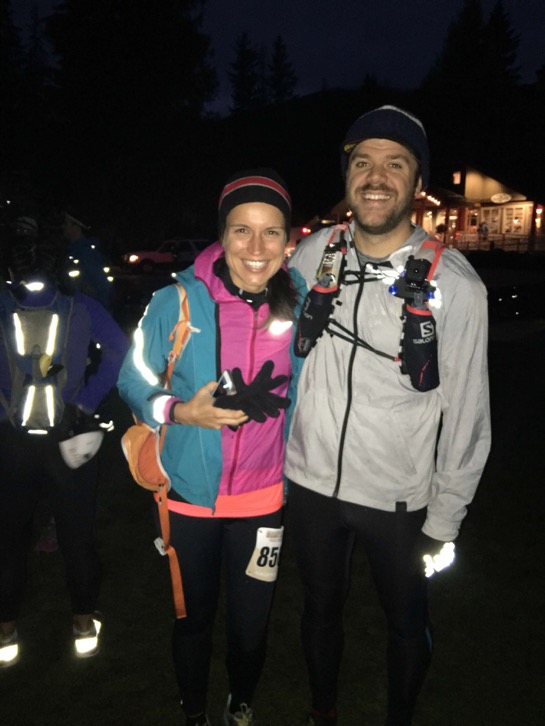 The first 4.5 km of this race was on pavement. I ran it with Britta and Jim (her friend and the Tacoma fire chief). Flat road running is my weakest suit. Britta and Jim were good sports. But in their eyes was disbelief mixed with confusion. Had this woman really run ultras? Why are we DFL running at her pace. "Good ahead", I pleaded, "I will catch you up". Eventually, they pulled ahead together but then we hit the beginning of the relentless 5100 ' climb and I stayed with them.
The Aid Stations are front loaded on the 26 km route. We hit the first one at 7 km. As we approached it, we heard screaming and shrieks of WASPS. I was stung on my calf, the first of what would be 9 stings. The forest was like a horror movie for runners. There was silence and then pockets of screams. I took several detours off the trails to avoid sections where there had been recent screaming.
Here I display one of my 9 ! wasp sting reactions.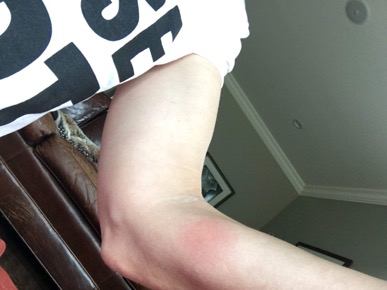 Despite multiple stings, I could feel my confidence and strength surge the steeper it got. I passed Britta and Jim and pressed on to the second aid station. As we left the familiar forest and arrived in the sub-alpine, the heart-hurting beauty began.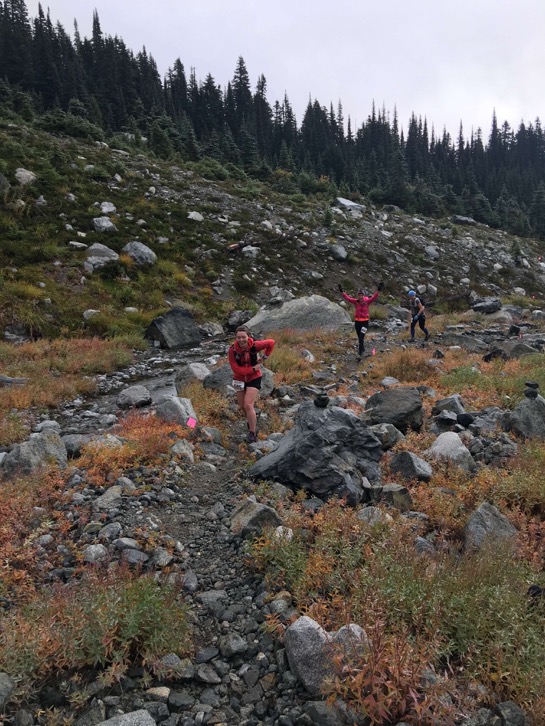 Britta on the scree slopes.
At the aid station, we met Michael - who was 17 km into his marathon day.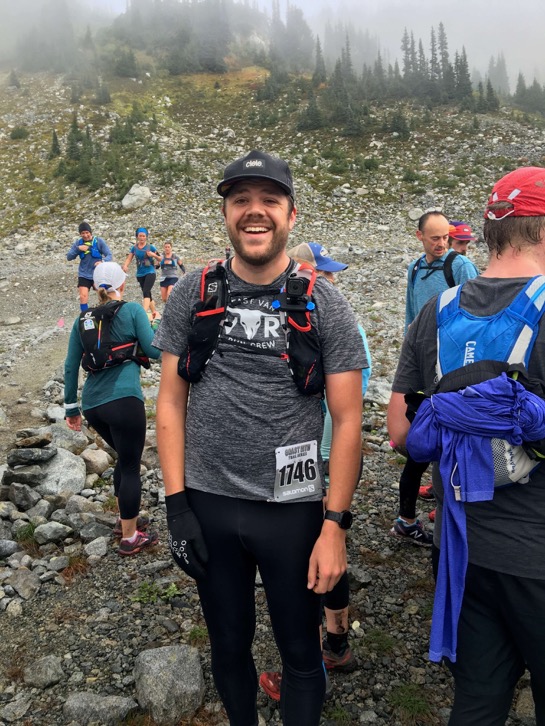 We stopped for about 10 minutes to take pictures.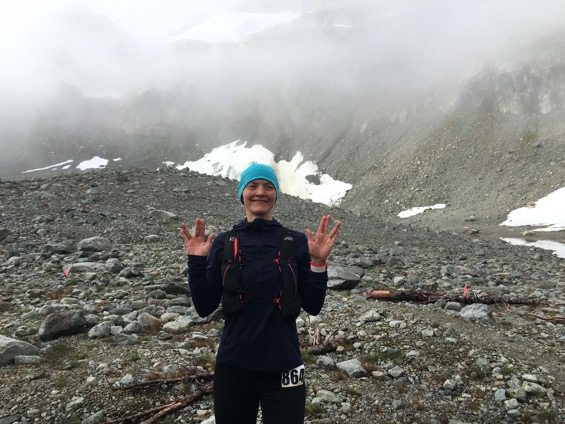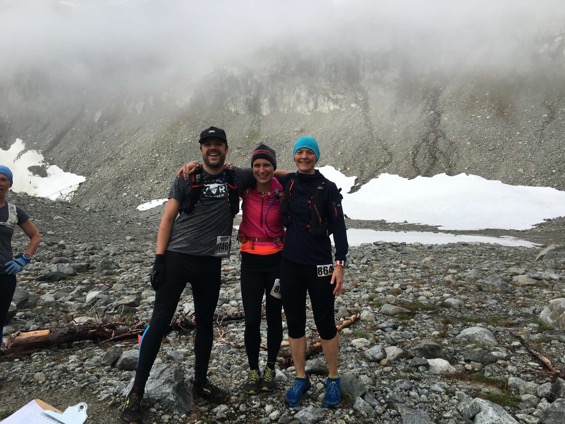 Then we ran over the top of the sub-peak with glacial lakes. More beauty.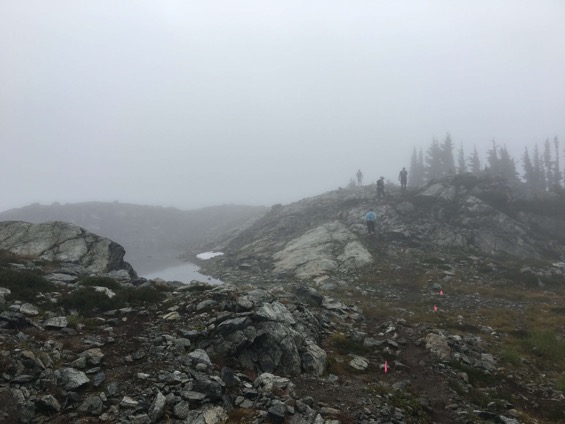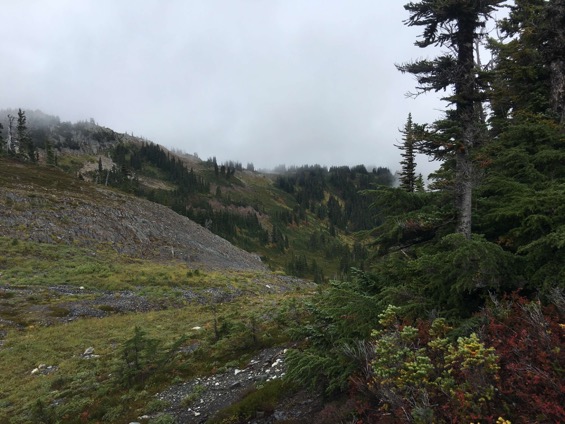 What else is there to say? There was all the usual suffering but you do get better at it. As we started the descent, I plugged in my headphones and listened to a playlist. I like my suffering accompanied by music.
At the end, I felt strong and was really chuffed to finally be mid-packi
sh
and third in my age group. Long time coming.
Britta later told me that she looked up at one point and saw me climbing in the distance. "You looked just like a reindeer." I am taking that as a compliment.