04/02/22 16:03
Hubert Johan Christopher Schuurman was born in 1932 in Holland. He was the middle of three brothers and his childhood unblemished until 1939 when WWII began in Europe. During the war, his father Henk was involved in the Dutch Resistance and their home was frequently used to hide persons wanted by the Gestapo - which maintained an active presence in the neighbourhood. The war was the most powerful influence in our father's life. The trauma of seeing murders by the Nazis, his own father's involvement in the Resistance movement and the long starvation suffered by the Dutch left indelible marks on the young Hubert.

Later he struggled with school instead perfecting his tennis game. In the late 1940s, his family arranged for him to work in Sweden in forestry. When he was in his early 20s, he emigrated to Canada pulled by the promise of wilderness, forests and adventure. Hubert took a boat over the Atlantic. As luck would have it, he met someone on the boat who introduced him to Budge Crawley of Crawley films. Over the next decade, he honed his skills as a documentary film maker. He moved from Montreal to Winnipeg to work at the early CBC studios. It was in Winnipeg that he became a member of the Baha'i Faith. Following work in film, he moved again to Toronto; from there to Happy Valley Goosebay in Labrador.

In Labrador, he met our mother, Suzanne Pawlowska (later Schuurman) who was also a Baha'i. This is significant because much of their life was devoted to the Baha'i Faith. Suzanne and Hubert married in October, 1959 in St. John's Newfoundland where Nadine and Hedda were born. In St. John's, Hubert finished his undergraduate degree in Sociology for which he won the Governor General's gold medal. The young family left St. John's in 1962 in order for Hubert to enrol in a Masters degree at the University of Minnesota - where he had procured a prestigious fellowship. After completion of his degree, Hubert took a job with the Canadian federal government Ministry of Indian and Northern Affairs.

This position required a move to what was then called Frobisher Bay (now renamed Iqualuit)). This was the beginning of many circum-polar adventures for Hubert and family. After a year in Frobisher where his son, Tristan, was born, the family decamped to Igloolik, an Indigenous community 500 kilometres above the Arctic Circle.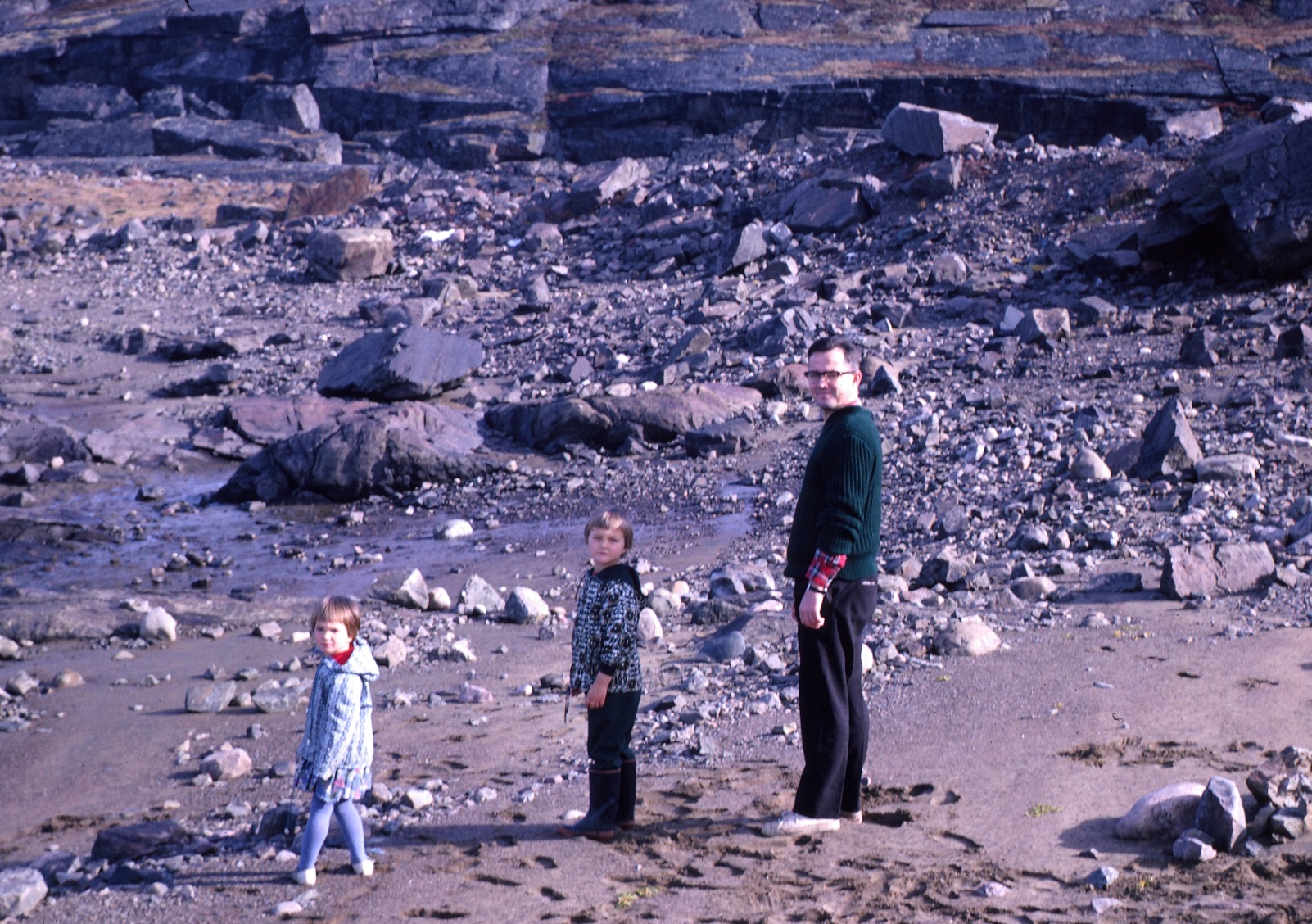 Dad with Hedda and Nadine approximately 1964
Igloolik was challenging partly because it was remote but also because Tristan was born with an undiagnosed illness and had to be transported via Bombardier to a Montreal hospital in winter. Suzanne accompanied Tristan and Hubert worked while caring for two young daughters. After a year, they moved back to the relative metropolis of Iqualuit.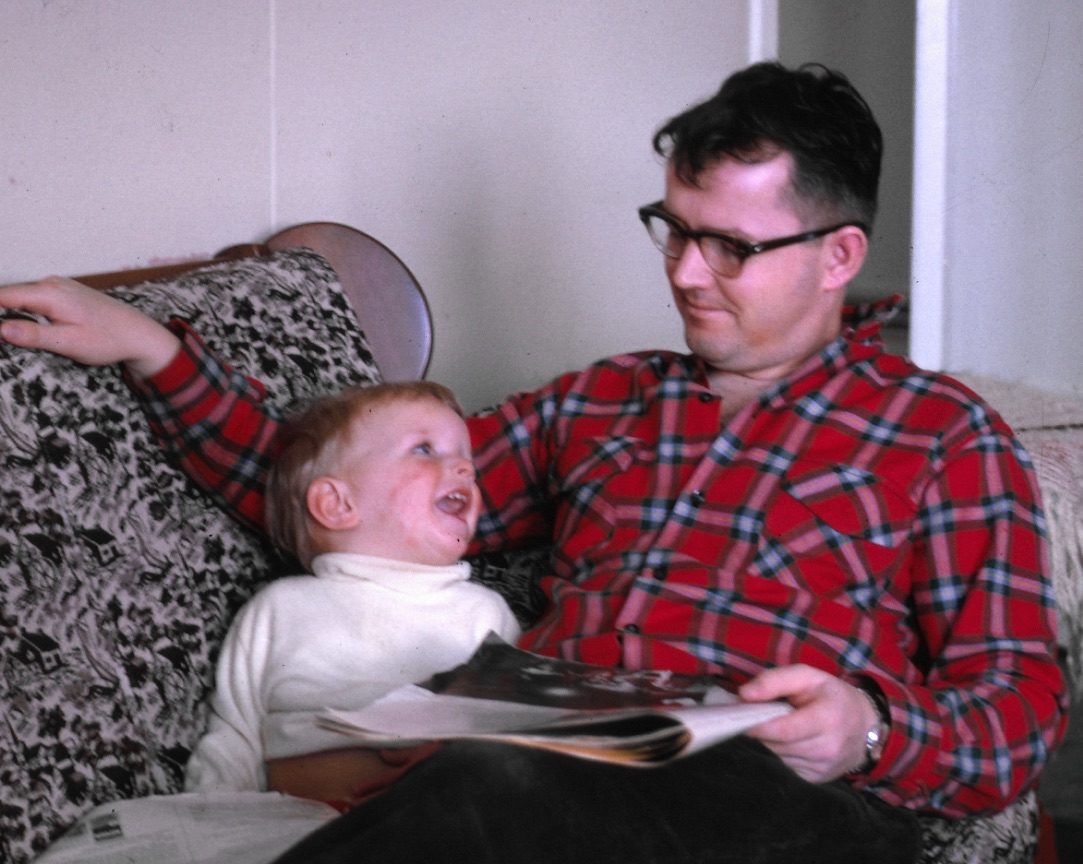 Dad and Tristan in Rawdon

From there, they relocated to a small town outside of Montreal where Hubert started a Phd degree. In the town of Rawdon, the family adopted a fourth child, Lisa. The pressures of a sudden illness combined with supporting a family of six were incompatible with further graduate study and Hubert returned to work for the federal government in Ottawa.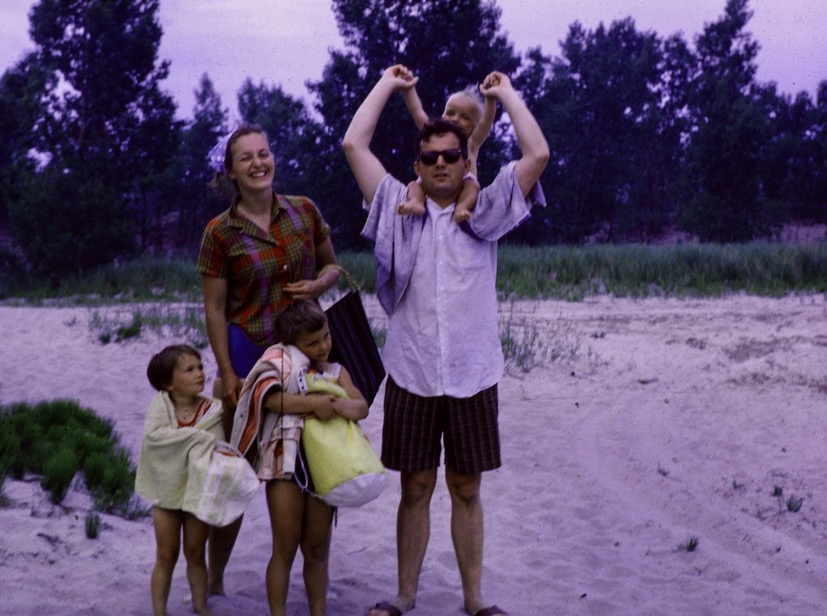 The family circa 1966
The family settled in the suburb of Lucerne where they spent several years in the bucolic countryside of Quebec proximate to Ottawa. Those were the halcyon days with long summers at a nearby cottage and adventures camping and canoeing. The itch for northern adventure was ever-present for Hubert and in the fall of 1970, the entire family left for Greenland with a stop in Holland to see relatives and another stop in Denmark for work. They landed in Gothab (now Nuk) in October of 1970 and stayed for just over a year.

In Greenland, Hubert made the first of many films for the National Film Board (NFB) of Canada. Later in 1976, he made another film in Northern Norway about the Sami Herders and the conflicts between modern society and the nomadic lifestyle. He would go on to make over a dozen films for the NFB and these are his proudest achievements and were recognized by several documentary film awards. Hubert was prodigiously creative and, in retirement, wrote a fantasy book called People of the Swan - which he described as a "cross between Lord of the Rings and Winnie the Pooh."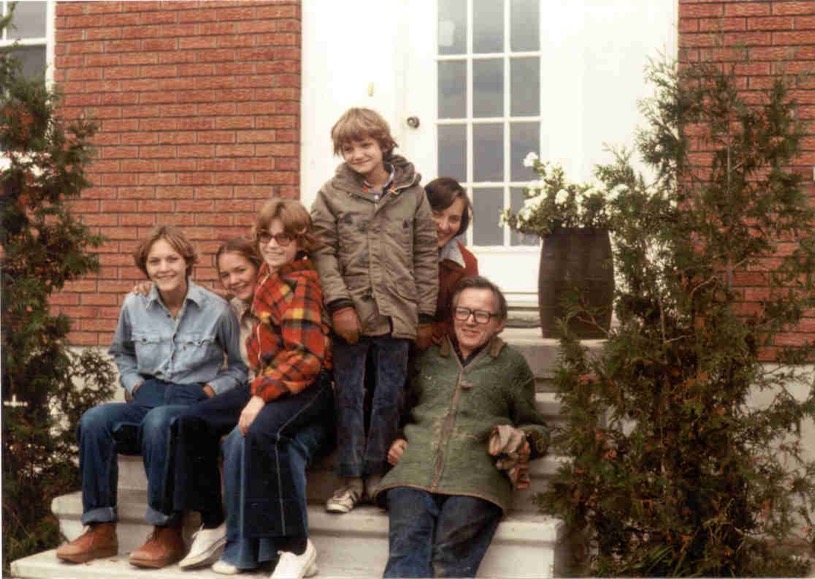 The whole family including our little sister Lisa in 1976

Hubert and Suzanne moved many times over the years especially after Hubert left the civil service. Their first stop after leaving the Ottawa region was Happy Valley Goose Bay where they had met so many decades ago. They spent two years there but it was a sad waypoint as Tristan died there after years of suffering from liver and kidney dysfunction. From Happy Valley, they moved to Wolfville Nova Scotia where Hubert made several films. Wolfville was a sanctuary for both of them and they would return to the community in the 2000s.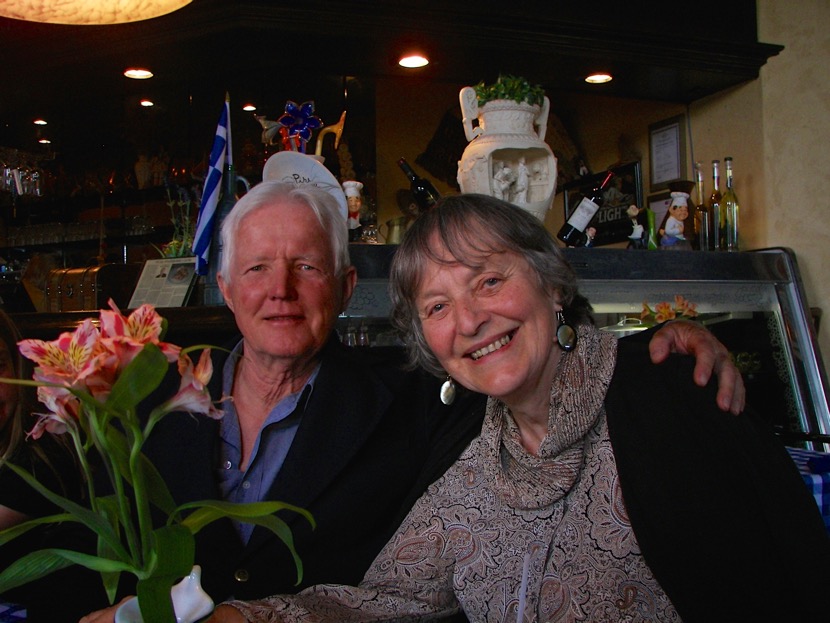 Mom and Dad in the early 2000s

In the interim, Hubert and Suzanne explored British Columbia for several years. There he made a film about sickness and healing called "Healing Spirit." But they were drawn back to the east coast and returned to Newfoundland at the end of the 2000s. By then Hubert had retired but his restless spirit prevailed and they moved within Newfoundland and finally back to Wolfville and its welcoming creative community.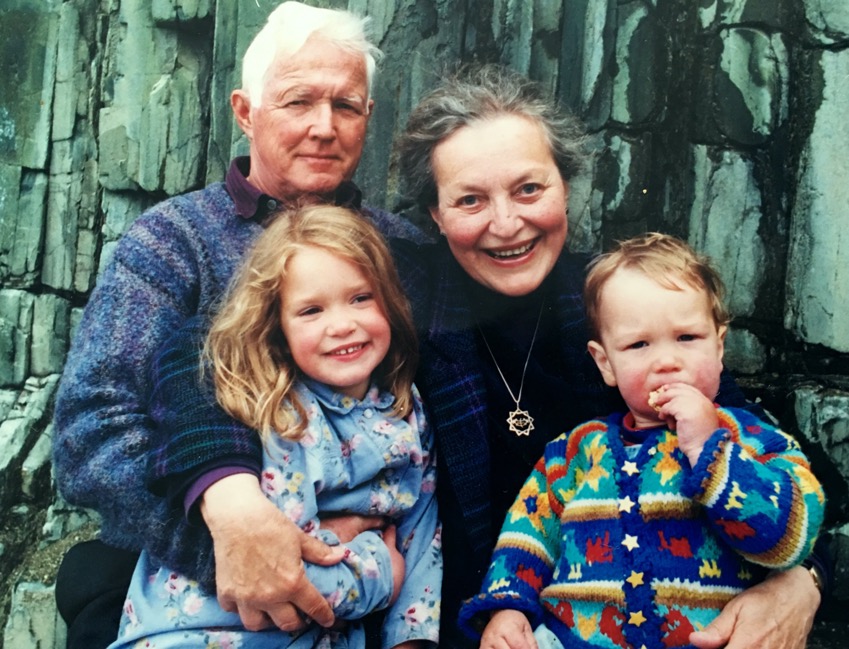 Hubert deeply loved and enjoyed his grandchildren, Izzy and Max Baehr.

In 2011, he suffered a major stroke which left him in a wheelchair. During the next decade, his strength and equanimity were tested as he relied on Suzanne and the wonderful VONs who helped him everyday. Those who knew Hubert were surprised and proud of how hard he worked to rally to his new circumstances. He met each day with grit and optimism. He did not complain about his substantive physical impairment but rather made adjustment after adjustment as his spirit was tested.

In the end, that decade of impairment was a time in which his Suzanne and his family were closest to him. Rest in Peace Dad.