18/10/16 16:31
Hector turned one on November 1, 2015 and I had been meaning to write a general post about his first year. But things kept getting in the way and I mostly forgot about my intention. Last week, things really went south for him so a different sort of update is on the table.

About a week ago, I was running in the forest with Hector. On Saturdays, we run somewhere between 2 and 3 hours. Before anyone starts to object that he is too young to run long distances, let me forestall you by saying that if you walk Hector, he runs just as much as if you run with him. That fractional difference in speed on your part as a human being is negligible for him. He runs circles in the forest around whomever is accompanying him. And one day off training leads to over activity in the house in a bad way (think bad cat relations).

Here is a little video of him after a 3 hour run up the trail under the Sea to Sky gondola and into the mountains beyond.


video of hector on the gondola

And a couple of photos of him on the trail.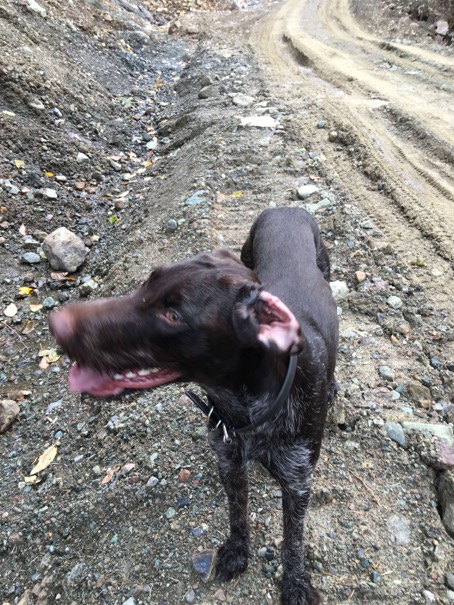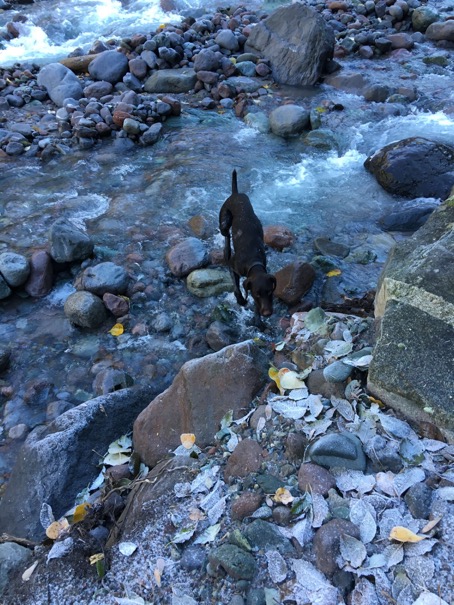 On this particular Saturday, I noticed that he seemed to be struggling to go poo. But I hardly registered it. Over the next couple of days, he seemed subdued and restless at night. Lynne voiced concern that maybe he had a small cut that had abscessed. We both agreed that he was not himself. Early Tuesday morning, he threw up a large stone and I thought "great, that should solve the problem." That morning, I had to go to work for a meeting and Lynne was going to take him out for a walk.

When I was driving home from work in the early afternoon, I rang Lynne to tell her that I was on my way; she told me that she was headed to the vet with Hector as he has thrown up and was lethargic and shaking. I cancelled a later appointment and met her at the vet. By then, Hector was unable to rouse himself and, except for the tiniest licks, he barely acknowledged me. The vet was examining the x-rays when I arrived and she came back into the room to tell us that 2 other rocks had been detected in his intestinal tract and urgent surgery was required.

She went off to prepare an estimate and we waited with our non-responsive pup. Suddenly he slumped to the floor; I ran into the vet private office and blurted the obvious "he is getting worse." She responded that they would operate almost immediately. I got the sense that I was not the first one to burst into their inner sanctum.

The next 3 hours were excruciating. Lynne drove around Squamish and naturally I did house work frenetically. Later Lynne said that she got home and the entire house was clean and every delayed task had suddenly been completed. Finally the vet rang just after 5 pm to tell us that he had survived. One rock was fairly high up in the colon and had to be surgically extracted. The other was low enough that it could be massaged out the rectum.

I have to put a little testimonial in for Eagle View Vet Clinic. They were amazing. Julie Montifield is Hector's vet and handled us and him superbly. And Melanie Armstrong did the surgery. His stitches are beautiful and designed to dissolve in a week or two. Not only did they cancel or delay other animal treatments to save little Hector, Dr. Montifield took him home with her for the night and changed his IV during the night. Apparently her two year old was very concerned and kept saying "Hector sick." That is for sure.

We collected him on Wednesday. He was pretty much sad sack.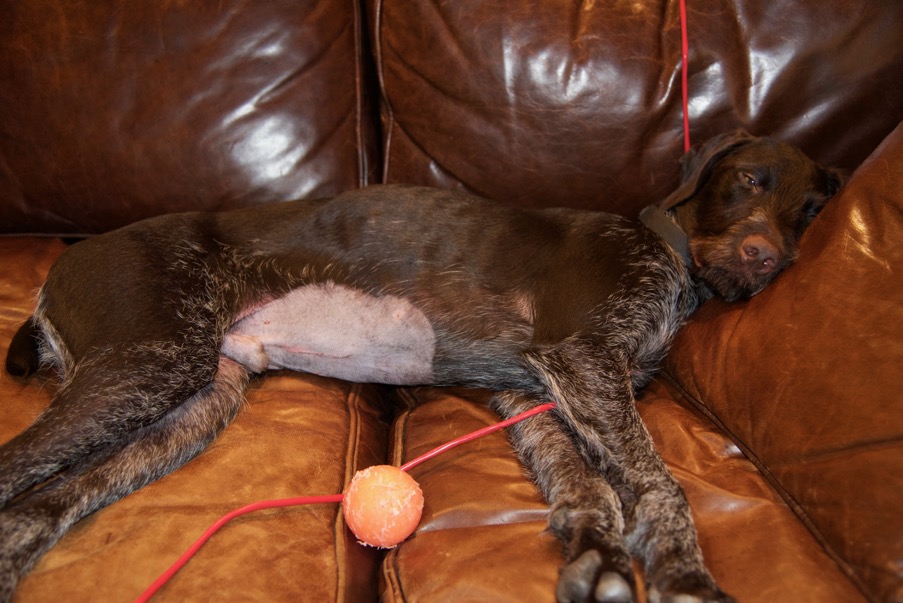 Three days later, our boy is coming back.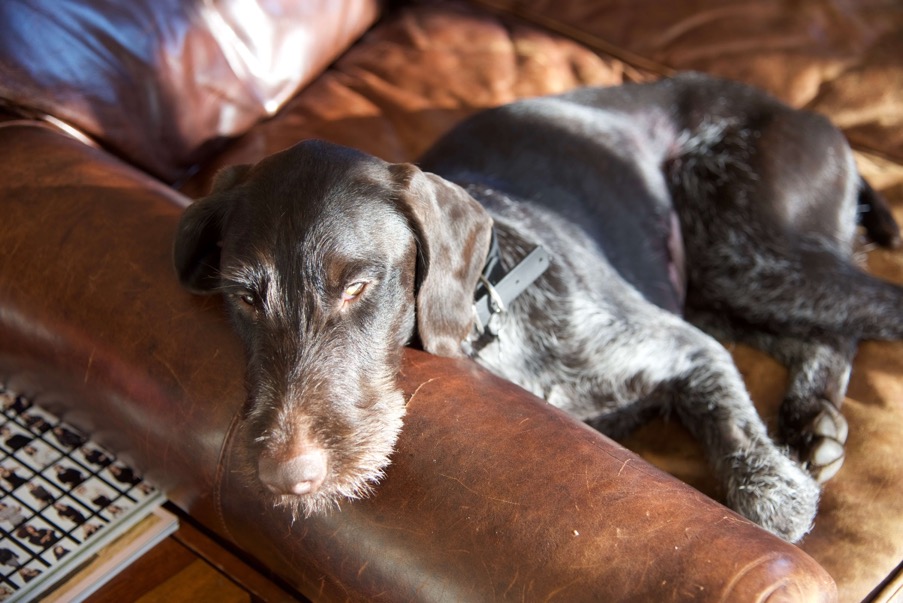 He is still on cooked and blended mush, pain meds and antibiotics, and only short leashed walks (note the snow).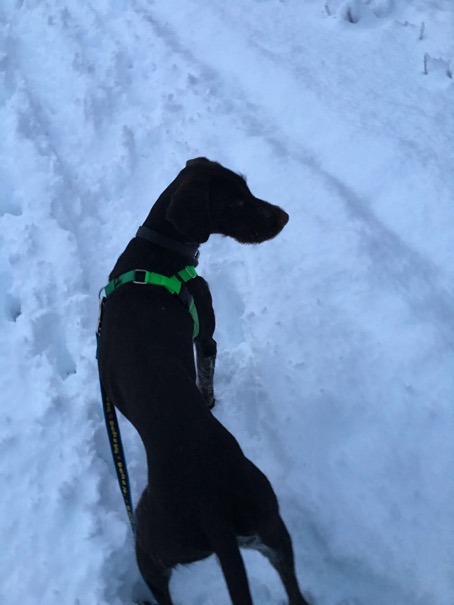 But on the mend.