North to Alaska
06/10/17 17:03
Lynne and I both learned something new about Lynne this year. We had decided to spend the summer at home savouring Squamish. This delighted me because I am a well worn traveller who really doesn't like to travel. Plus I was loving running in the local mountains- after a couple of months of
injury
. Midway through the summer, Lynne was making plans to drive to Inuvik with friends. That trip fell through but caused me to squawk "hey I thought that we both wanted to stay home all summer. It sounds to me like you are looking for an EPIC adventure."

"Yes" agreed Lynne. "That is what I need every summer". Just that neither of us had realized it.

It was a bit late but I started thinking about how we could achieve this - before school starts and during the worst fire season in almost a century.
BC WAS ON FIRE
🔥
. There was one place on both of our bucket lists: BC's inside passage. This is a narrow body of water that runs from Port Hardy at the northern tip of Vancouver Island to Prince Rupert just below the Alaska border. BC ferries
⛴
has a service up the coast.

Our newly hatched plan was to drive up the island to Port Hardy, take the ferry
⛴
up to Prince Rupert and then drive to Stewart BC and into Hyder Alaska to see the Salmon glacier. And hopefully see bears
🐻
from a viewing platform erected over Fish Creek just outside of Hyder. Then we planned to drive home through the interior of BC. About a week before our departure, we realized that the chances of being able to drive south through the province were very slim. Highway 97 - which traverses BC north to south - had been closed in sections for days. And the risk was high that we would be diverted for possibly hundreds of kilometres. So we reserved a passage home on the same ferry route. More expensive but a pretty swell way to get around the
🔥
.

You pretty much have to stay in Port Hardy overnight because the absolute deadline for queuing for the ferry is 530 am.

I felt super perky and excited about the trip and was running around taking photos with my full format DSL.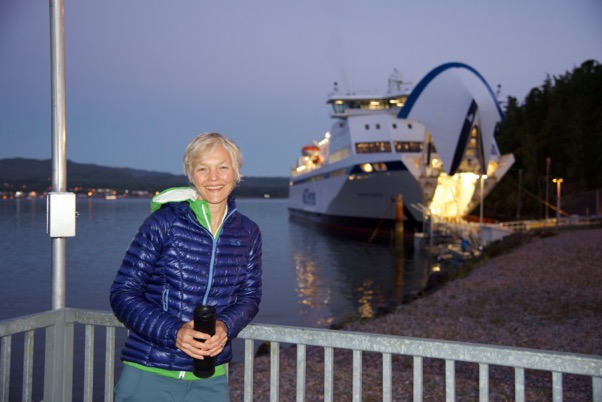 Lynne was tired after a short night
😴
so we were both glad that we had reserved a cabin.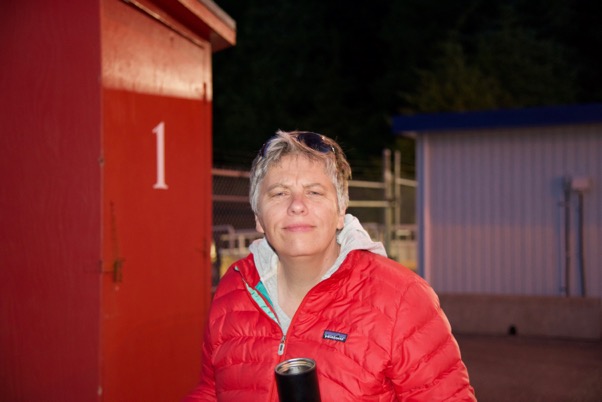 Note to future travellers: always reserve a cabin on 15 hour ferry rides. We both ended up taking a pretty extended nap in both directions.

The next day we set out for Stewart.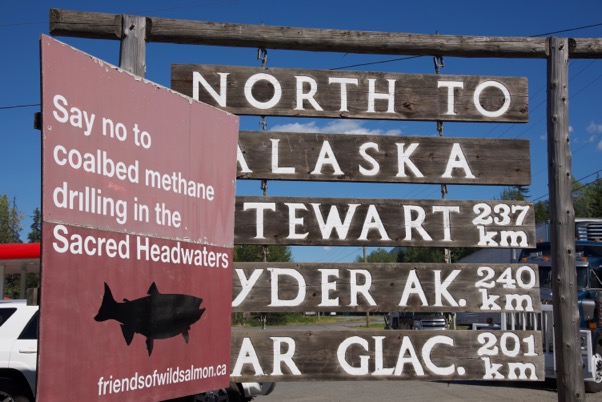 Okay not the best day as we had a giant fight about my driving. But hey we are humans. The good thing is that we made up in time for the next day of sightseeing in the southern panhandle of Alaska.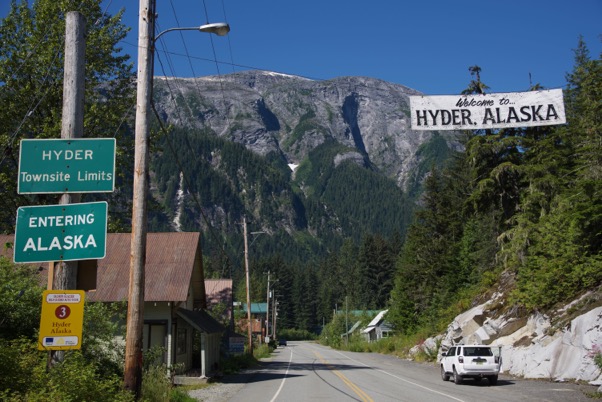 First we saw bears. Catching fish !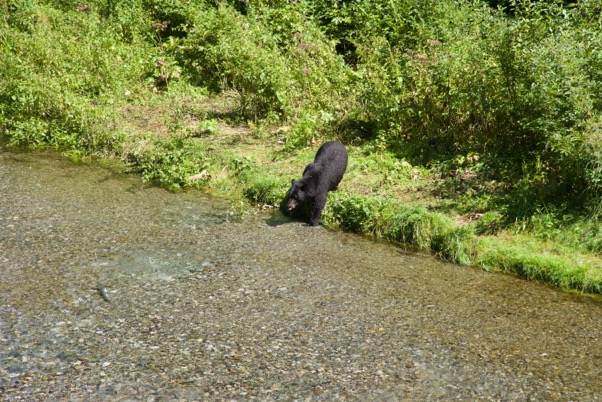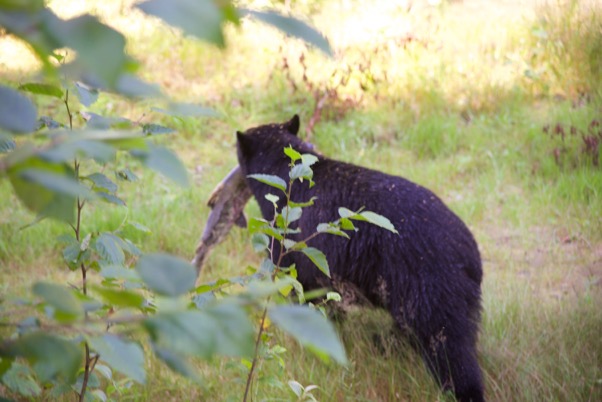 A long drive on a primitive forest service road took us to the glacier.


On the way, there stops to peer off the abyss on the side of the road.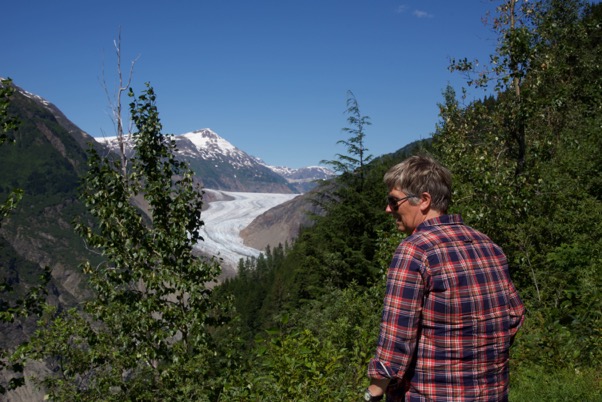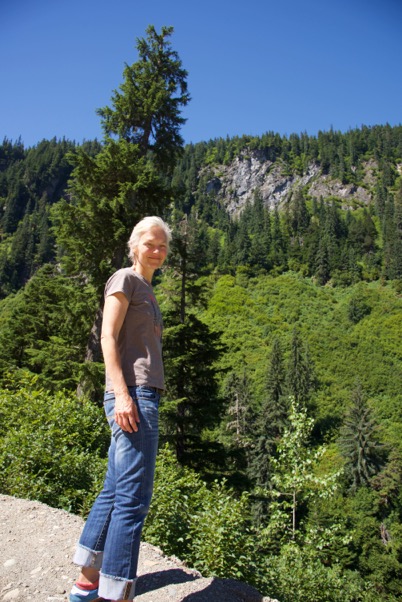 There were views of resource extraction.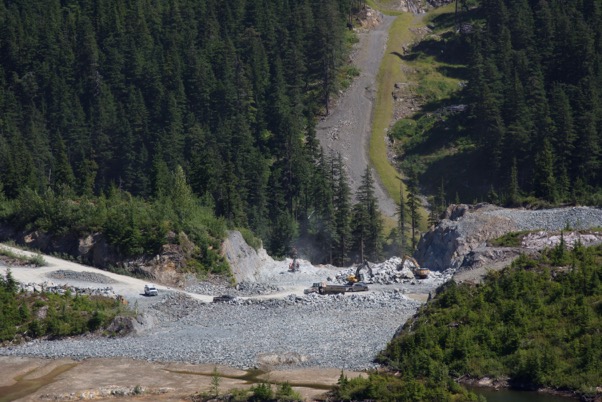 And finally the glacier.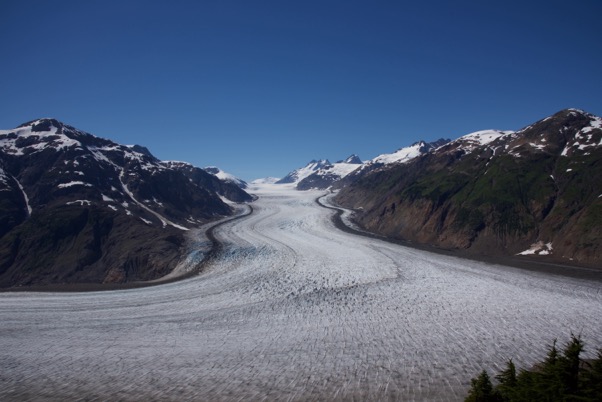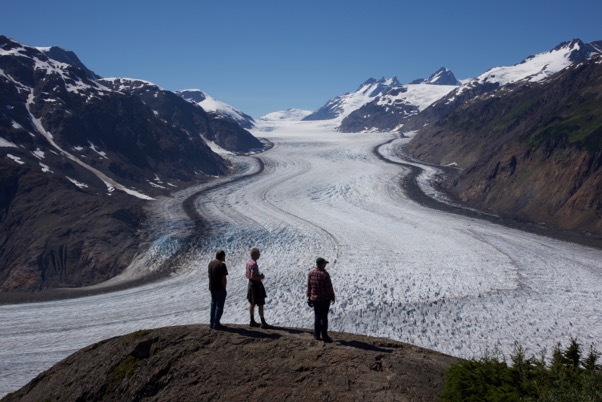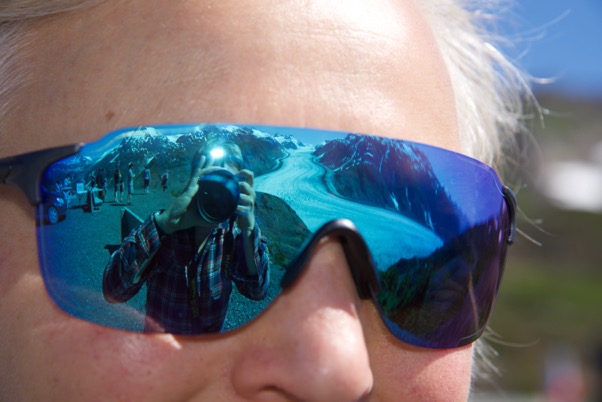 On the way back through Hyder, we stopped at the famous Seafood Bus.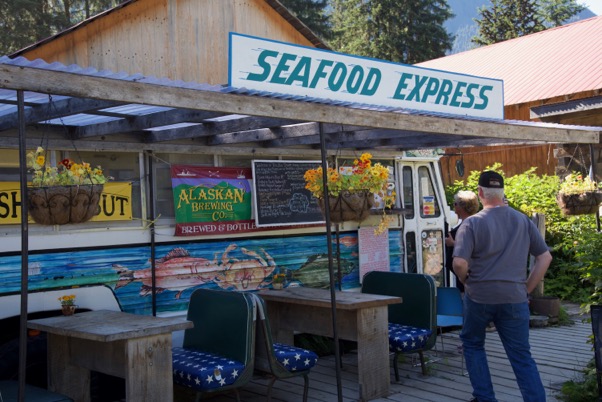 Honestly the best Halibut ever (and I worked on the North Atlantic for 2 years as a Fisheries Observer).

Best day. Then back to Prince Rupert.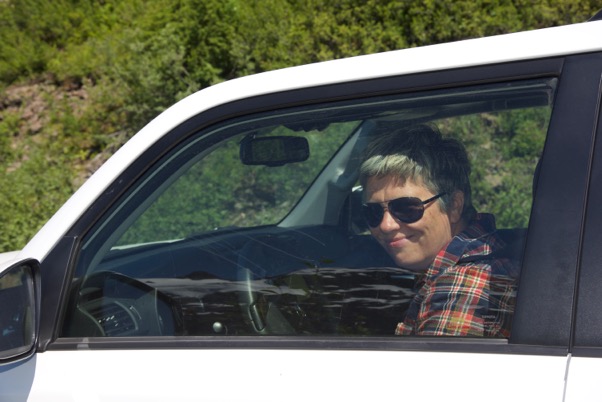 We love Rupert (seriously that is what they call it). Maybe partly because it was not raining (annual rainfall above 3000 mm), was smoke
💨
free and has a truly excellent cafe on the gorgeous waterfront (Cowbay Cafe).

And there are deer
🦌
in Prince Rupert. In gardens. Ha ha.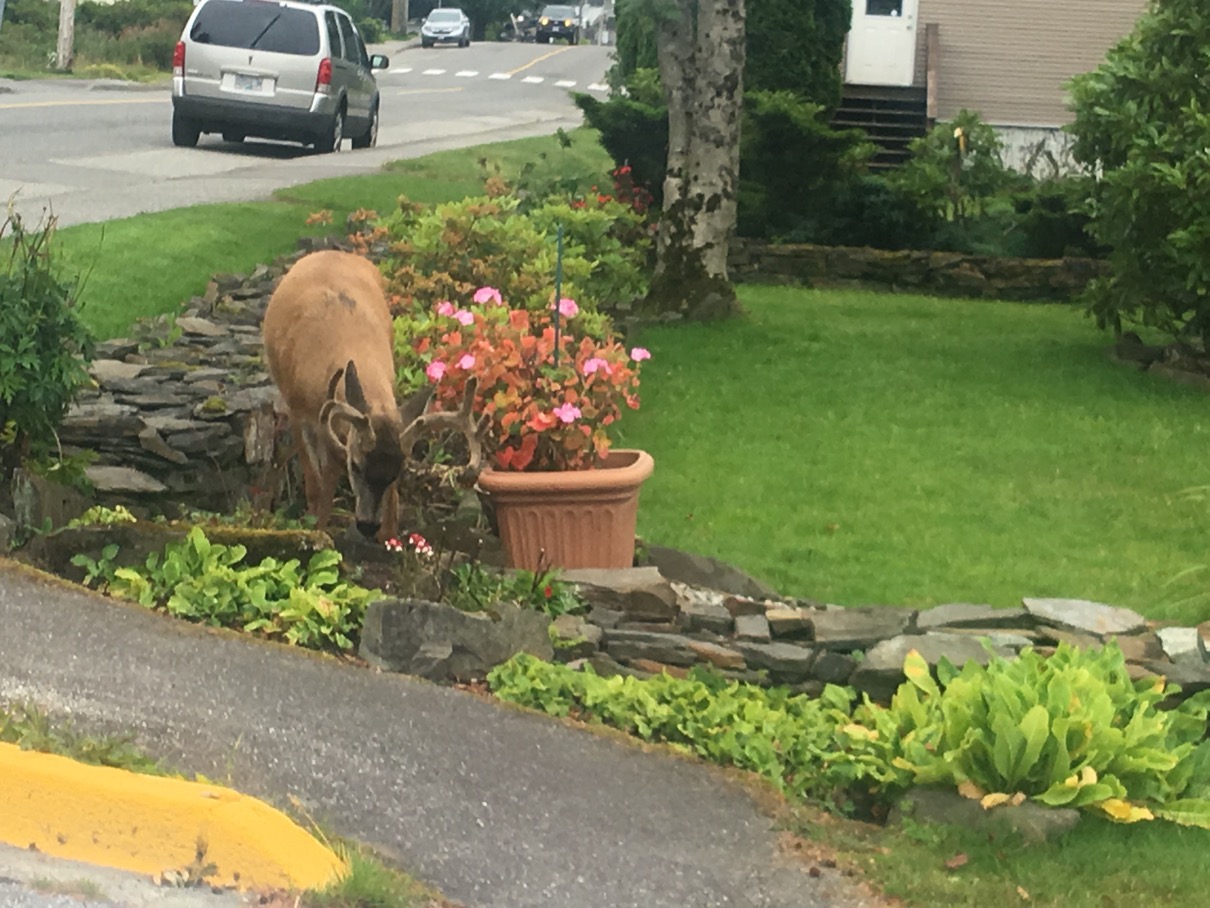 Not a statue !!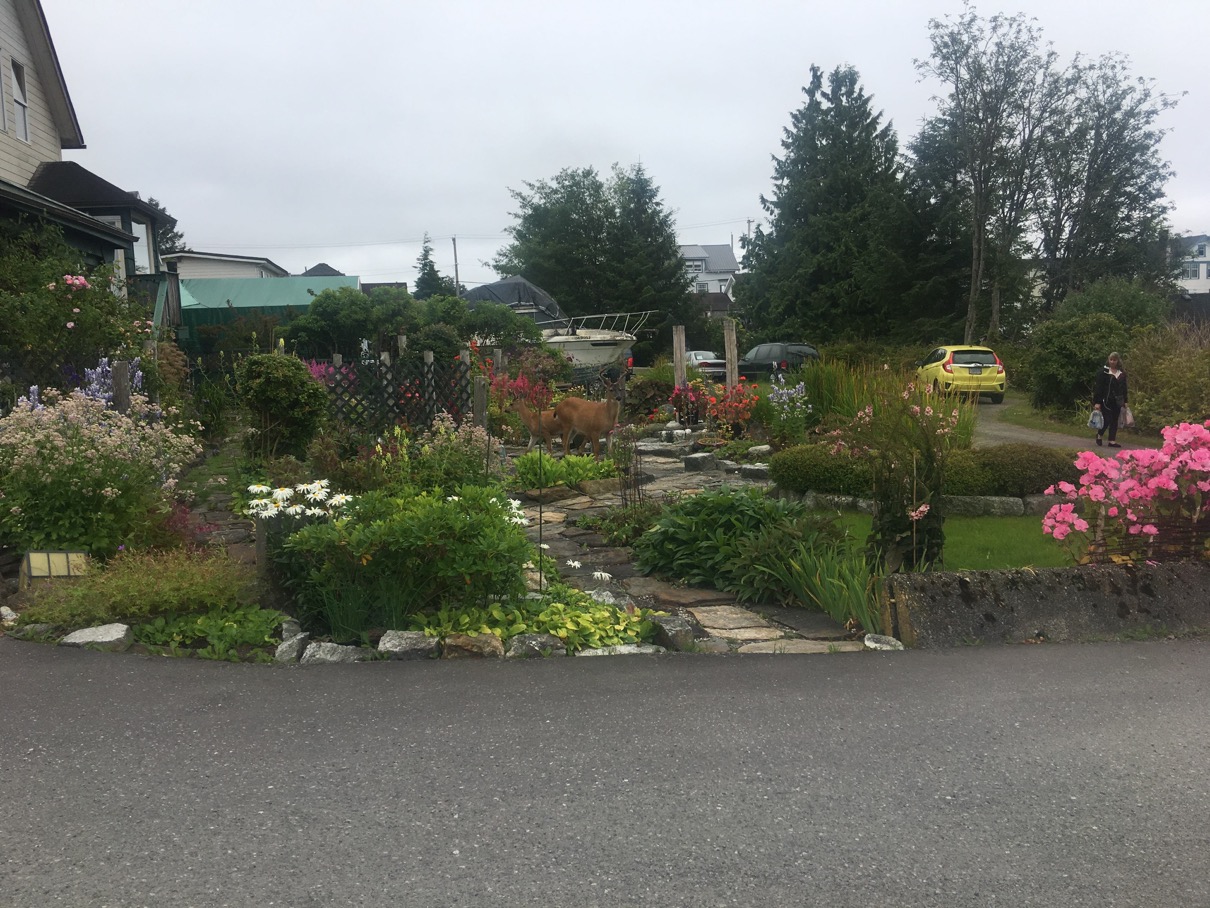 On the trip home, more
🐳
.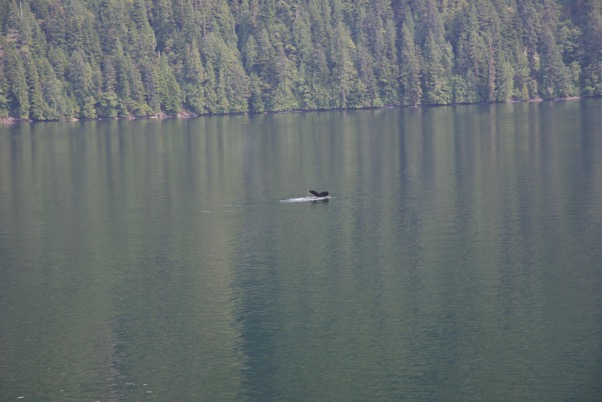 Often as Lynne and I drive through BC, we laugh and say "more beauty". There is just so much in this place.